About the Fund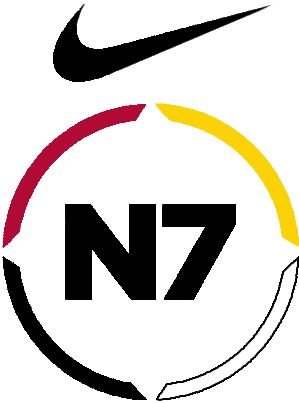 N7 began with a vision. In 2000, Sam McCracken had the idea to sell Nike products directly to Native American tribes to support health promotion and disease prevention programs. Seven years after Nike's Native American division began, the Nike design team collaborated with various community experts and tribal leaders to create footwear specifically for the Native American community, called Nike Air Native N7. All proceeds from the Air Native N7, which is sold through Native American community centers and tribes, are given back to youth sport and physical activity programs in Native communities across North America through the N7 Fund. Beginning in 2009, Nike expanded N7 product to include a N7 collection available for purchase by anyone inspired by Native athletes and the N7 Fund.
N7 is our commitment to bring sport and all of its benefits to Native American and Aboriginal communities in the United States and Canada. Through activity, competition and play you can unleash the power of your generation. You can grow up active and healthy. Sport gives you self-confidence, enabling you to be a force for positive change in your community. Nike N7 and the N7 Fund are aligned with Designed to Move, a growing community of public, private and civil sector organizations (including Nike) dedicated to ending the growing epidemic of physical inactivity.
Sport is undefeatable
Few things have the power to bring people together like sport. Victory is contagious. Defeat unites. And the concept of team, all sharing the same goal, creates an unbreakable bond among teammates, a community, even an entire nation. Sport has the power to change lives.
7 Generations
N7 is inspired by Native American wisdom of the Seven Generations: In every deliberation we must consider the impact of our decisions on the seventh generation.
Everybody leaves a footprint
Your footprint is inevitable. Your responsibility lies in how it affects future generations. The ultimate goal of N7 is to consider this footprint and to help Native American and Aboriginal youth recognize their proud history and build on it for a triumphant future.
Our Mission
The N7 Fund is committed to inspiring and enabling participation in sport for Native American and Aboriginal populations in North America. We believe that sport has the power to unleash human potential. A physically active lifestyle promotes more than exercise. Involvement in sports and physical activity leads to greater self-confidence, enabling youth to be a force for positive change in their communities.